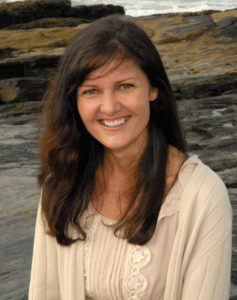 Thank you, Susan, for coming to Cincinnati!
We want to thank Ms. Susan Conroy for taking her time to speak to and inspire more than 3000 people in her brief stay with us in Cincinnati. If you did not get a chance to witness her story, please visit her personal website and consider picking up one of her books.
A testimonial from a parent...
I took my six children, ages 11 down to 6 months, to see Susan speak at one of the parishes. Susan spoke with such joy and passion that even today, more than 4 months later, my children talk about the woman who was friends with a saint! Her story was beautiful and the wisdom of St. Teresa of Calcutta that she shared with us was something I hope I never forget. What a blessing it was!
Three elements of her trip...
St. Teresa of Calcutta: Joy, Mercy and Vocation
Susan visited 5 area Catholic High schools and spoke to them on the impact of St. Teresa of Calcutta on her life, and the lessons this great saint provides for discerning our own purpose in life.
Bishop Fenwick High School
Mother of Mercy High School
Newport Central Catholic
Notre Dame Academy
Roger Bacon High School
Mother Teresa's Lessons of Love and Holiness
Susan visited parishes in Cincinnati to talk about the lessons she learned about love and holiness from St. Teresa of Calcutta. In her talk she told of her own personal experience in living with and becoming friends with one of the most influential people of our world today.
Susan made a special visit to men and women at the Hamilton County Justice Center to share the message of love that occupied the life of St. Teresa of Calcutta.
Susan Conroy's SonRise Morning Show Interview!
A Brief Introduction to Susan Conroy